Next public offerings
Decisions for Good 
Navigating your way to a decision requires knowledge, skills and processes.
What helps make a decision stick. and how to set follow through actions and embed accountability into your committee work, team work and with your not for profit board.
A range of models of governance will be covered (e.g associations co-operatives and companies).
Bring your current challenge to the session for frank and fearless conversation.
We will cover a range of decision-making techniques and procedures you can put into place immediately.
This session is especially for new and emerging leaders and decision-makers in social enterprises and/or the not-for profit sector.
Chatham House rules will apply for this session.
Only 12 registrations per class. Next date coming soon. Register your interest here.
Building a Movement 101
How do you mobilise people to action and build community? From national actions that brought radical constitutional change, to international movements that shifted cultures and local movements that changed our everyday lives – what does it actually take?
In a few hours we will look at lessons from around the world, examine what we can apply to your own change-making and identify tools and techniques to take your efforts to the next level.
We will look at classic input from Clay Shirky (Here comes the crowd) and Marshall Ganz (Why David sometimes wins) and more recent thinking from Adam Kahane (Collaborating with the Enemy).
Next date coming soon, register your interest here.
2018 Salons
We had a great session on the Future of Song at the Pepper Tree in Aldinga. Next one will be on the Future of Tribe. Stay tuned !
---
Future of Song
April 29, 2018
As humans we took our first instruction on song from the birds and over the ages we have created, invented and re-invented how sound is in our lives. All song is collaboration – between sound and silence – between instrument and musician – notes on a page and what we hear.
The amazing panel to discuss the Future of Song were:
Charlotte Robinson's approach to the voice is guided by the belief that singing is a birthright. As a teacher and facilitator with over twenty years' experience, Charlotte has worked extensively with individuals, professional organisations, and community groups, with the aim of encouraging the act of singing back into the fabric of everyday life. Charlotte has run corporate workshops and community programs for a diverse range of clients, including the Young Presidents Organisation, Northern Metropolitan Community Health Service, Dale Street Women's Health Service, Vitalstatistix Theatre Company, Urban Myth Theatre of Youth, Carclew Youth Arts Centre, and Carers' Support and Respite Centre. She has collaborated extensively with community leaders to run singing workshops in rural and remote schools, for young women at risk, young Aboriginal and African women, and Afghani, Iraqi, and Iranian women and children in the Woomera Detention Centre. In addition to music consultancy, Charlotte's professional singing engagements include producer/performer at numerous Adelaide Fringe events, the Adelaide Cabaret Festival, Canberra National Folk Festival, a performance residency with Adelaide's iconic Wheatsheaf Hotel, and several contemporary choirs, both as a performer and Musical Director.
Jessica Wishart is a natural storyteller who creatively weaves together her experiences as a young Aboriginal woman, daughter and mother to explore her culture within the greater community.  Jessica's music speaks from deeply held personal beliefs, drawing upon her experiences as an Aboriginal woman, daughter and mother to explore her culture and its place in community. She draws from her heritage, the oldest living culture on the planet and her insights and talent will blow you away.  Jessica is the Aboriginal Programs Coordinator at SHINE SA and will also treat us to a performance during the Salon.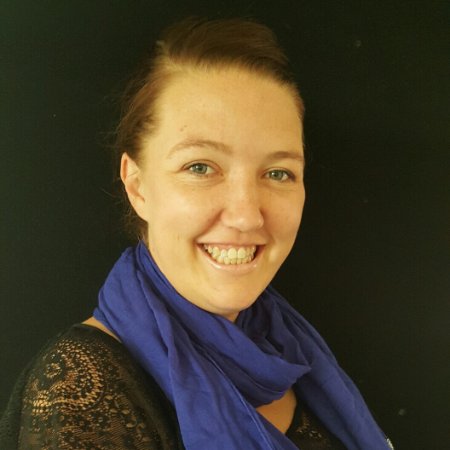 MC and facilitator was City of Onkapringa's Citizen of the Year Lauren Jew. Lauren is a skilled communicator, educator, collaborator, team-builder, networker and influencer – public and media presenter at a diverse range of events and topics related to children and young people. She is the Community Development Coordinator at Aldinga Beach Children's Centre employed by the Department for Education and Child Development (DECD).  A Fellow of the Governor's Leadership Program and a recipient of a scholarship from Department for Education and Child Development, Lauren engages everyday citizens of all ages about what it means to create their preferred futures and this will be her first time facilitating a MDC Salon. Lauren will ask challenging questions, inviting the panel to dig deep, find synergies and build a conversation you can keep having once the salon is over.
---
---
2017 Salons
The evening was a conversational exchange with three extraordinary panelists and facilitated by Kate Simpson whose wisdom and care deepened the questions to consider the future of friendship.
See more here.
This Open State Festival event was held on Thursday 5 October 2017 6pm The Jade, Flinders St, Adelaide.
---
What is the future of friendship?
Can friendship begin and end on line? Will we need face to face contact to nourish our friendships in the future? Will artificial intelligence and algorithms help us be better friends and choose our friends more wisely? Is it possible to have friends from other species?
Give your brain, body and soul a work out with a conversation worth having at our next Salon.
The panel for this interesting and far-reaching conversation includes:

Nicholas Bishop, Zoos SA
Nicholas is a Humanimal fascinated with learning, behaviour and the art of storytelling. He is currently the Manager of Nature Theatre at Zoos SA and has worked in the zoo world for the past 20 years, with a keen focus on birds and free flight presentations. He is owned by a Shakespeare-spruiking budgie called Nigel and shares learning adventures with Sneaky Pete, his canine comrade and would be able to share key insights of our friendships with other species!

Lauren Jew, Aldinga Children's Centre
What are the four year olds of today teaching us about friendship in the future? Lauren is a communicator, educator, collaborator, team-builder, networker and influencer and gets to eaves drop on how little ones make and break friendships.

Jo Jordan, Australian Friends (Quakers)
Jo has been an active member of the Society for the past 36 years participating in local, regional and national gatherings of Friends. She started her paid working life as a librarian and, after raising a family of three, she studied to be a teacher and worked SA secondary schools, both public and private as a teacher of English and Studies of Religion. Ten years ago her career took a different path, that of a civil celebrant, conducting weddings, funerals and community celebrations. Jo continues to juggle the voluntary, but demanding, work as national "head of church" with family life and being Granny.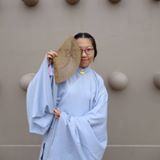 Artist-in-residence (Miranda) Lyu Dan
Be entranced by with the hypnotic sound of the autoharp providing a soundtrack to send us off to be more friendly in the future!
Kate Simpson, Facilitator
Kate Simpson will facilitate the panel conversation. Kate has spent the last 20 years working with individuals, groups and organisations to make the change they want, in complex settings. She has worked with global networks on improving trade rules, supporting communities and advocates tackling HIV/AIDS in Southern Africa, worked with disaster effected communities in Pakistan and Vietnam. Most recently she lead a social change start up working with South Australian leaders to establish child focused collective impact inititaives called Together SA. She is also a printmaker and meditator and wants to spend more time with trees these days. On friendship – she recently facilitated a community art exhibition called Stories of When Love Made a Difference. She knows that wherever she is, if there are 3 people she can be herself with, she'll be fine.
---

Are you a young person aged 18 – 25 living in the CBD or North Adelaide?
Interested in making new friends and network with experts in various fields?
Have a knack with social media or brimming with creative ideas?
City of Adelaide has partnered with Moira Deslandes Consulting to bring you Fired Up, a deconstructed Tedtalk-style event to the East End. We are looking for energetic and friendly youth volunteers who live in the city and North Adelaide to not only help make this event succesful but also co-create it with us.
Fired Up themes will cover the PERMA model such as Positive Emotions, Engagement, Relationships, Meaning, and Achievement. This is your opportunity to design the future and community you want to see in the City of Adelaide.
Come along to our induction and training day to be part of the team!
**Dinner provided.**
---
 2017 Salon Series
Future of Conversation
What is the future of conversation?
This terrific panel came together to talk about the Future of Conversation on a wintry July evening in Adelaide. Catch up with the social media from the night here
The three panelists shared ideas and experiences from using emojis to keep a conversation going, the power of the campfire to induce quality conversation and why listening is the first step towards having the experience of being heard and authenticity.
Rev Nicholas Rundle offers coaching and consultancy services to individuals and work teams in the practice and the philosophy of silence. Silence is learning to listen deeply focusing and engaging with creative energy. Being still doesn't mean a conversation isn't going on. Nicholas is a chaplain at the Queen Elizabeth Hospital and was a participant in the City of Adelaide's start up incubator program in 2016 with his initiative Ministry of Silence.
What does listening deeply in silence have to offer the future of conversation?
Becky Hirst is an award-winning community engagement specialist, facilitator, thought leader and industry advocate. Her South Australian based consultancy, Becky Hirst Consulting, provides expertise to a number of high profile government clients on how best to engage communities in their problem solving and decision making. Becky has recently co-founded and taken on the role of President of Engage 2 Act, a fast growing international collective of individuals committed to progressing high quality community engagement.
Becky often describes herself as a professional conversationalist, and describes her work as simply involving people in conversations about things that matter. And she's a Gemini – so conversation comes naturally!
Lisa McAskill is an experienced presenter/reporter with a media career spanning 30 years. Lisa is probably best known for her 14year role as one of Adelaide's most engaging TV presenters, on Channel 9's multi-award winning TV program, Postcards and featuring regularly on its sister program, Postcards Australia broadcast nationally on the Win Network and internationally on the Discovery Channel.
In 2011 she established Lisa McAskill Presenting with a focus on the training of presenters and media mentoring. The business has evolved to include a production arm that includes writing, producing and directing online video content for individuals and businesses, social impact video content and TV Commercials.
Our artists-in-residence for this Salon were Robert and Allegra Stocks, leaders in InterPlay – a form of improvisation that explores the wisdom of the body through simple body movement and vocal techniques to help reconnect a sense of personal wholeness and discover creativity. Play, movement, expression and connection are key concepts explored through InterPlay techniques. A powerful way to collaborate.
Salon: The Future of Death
What is the future of death?
One thing that is certain for all our futures is death. Instead of discussing this inevitability, this salon explored the many facets of what death is all about – how we live on in the genetic code, what becomes of our digital selves and just how dead do they become as well as revisiting the euthanasia debate and what might that look like in the future. Will we be dissolving cadavers and be sprinkled into pods to regenerate, showered into space with the blowing of a kiss?
The panel for this interesting and far-reaching conversation was:
Peter Myhill, a Partner in O'Loughlins Lawyers' Corporate & Commercial Group. He has legal and management expertise in commercial business activity generally and his specific expertise in aged care and retirement accommodation is nationally recognised. He has been recognised by his peers in this field by inclusion on the 'Best Lawyers in Australia' lists in the category of 'Retirement Villages and Senior Living Law', every year since 2013. He has also had extensive involvement with charitable and not-for-profit organisations in structuring and managing their operations. He brought his experience around digital death and preparing for the future via pre-death issues like advanced care directives. His clincher line from the night was the concept that maybe we are at "peak life" right now – and that was food for thought!
Michael Lardelli,  Associate Professor at University of Adelaide where his lab uses number of techniques to analyse the functions of the PRESENILIN genes as well as other genes involved in Alzheimer's disease such as APP and SORL1. They are also using the latest genome engineering techniques to introduce human Alzheimer's disease mutations into our experimental model, the zebrafish using "deep sequencing" analysis of gene expression to observe how the mutations change the molecular state of cells in their brains. Michael was asked about how life is sequenced and what might this mean for our thinking about death. His understanding that because we are the only species that knows about death, then choosing how to do that is a fundamental human right  – a truly species specific phenomenon.
Amy Orange, social entrepreneur and leader in the community sector through her work with carers. Winner of 2016 Pitch for Good she is interested in gender equity as a tool for economic success. In 2012 Amy recognised the lack of youth voice in end of life debates, and founded the first youth lobby group in the World to advocate for voluntary euthanasia called SAVE-YA – Syndicated Australian Voluntary Euthanasia Youth Advocates. In the last State election Amy was invited to stand as a candidate for SA Legal Voluntary Euthanasia as convenor of SAVE YA. Amy shared her thoughts on how death might be perceived in the future based on the debates of today. She made a compelling argument on what it means to be fully alive.
Poet Flora Chol ended the evening in traditional costume and full voice with a glorious poem about what it means to be alive in times of war and destruction. A regular contributor to Salt Magazine you can read some of her work there, including her poem for South Sudan which she recited at the Salon.
---

Stories for Impact: Digital Storytelling
Do you want to learn how to use digital media to tell your story better and build your narrative as a not-for-profit?
One on one coaching for one day only with national leaders in the field Digital Storytellers. Book here
Day workshop to turn your learning into footage to put to work straight away. Designed for the not-for-profit sector. Book here
MDC is pleased to be partnering with Youth Affairs Council of SA and Junction Australia to offer these workshops.
---
Launch of Chooks : Let's get this done – Gender Equity in Start Ups and Social Enterprise
MDC is hosted the launch of Chooks SA – an initiative to bring gender equity and a gender lens to start ups and social enterprise. Commissioner for Equal Opportunity (SA) Dr Niki Vincent helped launch with compelling economic and cultural arguement for gender equity. Special guest panellists Melissa Cooper, UX Design Strategist and Tina Ferguson, Senior Program Manager, Innovation in the Office for Customer, ICT and Digital Transformation, Department of the Premier and Cabinet helped kickstart the conversation at the sold out event at the National Wine Centre.
To keep up to date with information on this venture subscribe at Chooks.
---
2016 in Review
Moira spoke at the Adelaide Festival of Ideas on a futures project with Tingari-Silverton Foundation and University of SA on Saturday 22 October, 2015.
Listen to the podcast here.
LAST SALON for 2016:  Future of Love, Peace and Understanding coming up on 29 September, 2016  at 6pm.  Panellists Victoria Purman, award winning romantic author, Dr Gill Hicks AM, OBE peace activist and leading CEO in the social sector, Judith Cross CEO of Relationships Australia (SA) shared their insights in a lively conversation supported by a tremendous storm!  Check out #MDCinspires for the twitter feed with footage and commentary.

PAST SALONS
The Future of Democracy was a great  topic for our May 16 Salon and special thanks to panellists Bruce Hammond, Chris Were and Skye Riggs.  Our artist was improv dancer Lizzie Emanuele with a stunning reflection drawing on the speakers, questions and her experience with children stepping into their pathway in democratic participation.
Catch up on what you missed via storify [View the story "Future of Democracy Salon" on Storify].
Does democracy have a future in a world where revolutions can be led by twitter? Where having the most number of you tube views is currency and popularity to determine who is influential in shaping debate is it possible for democracy and voting to still have meaning. Is a just settlement and treaty essential for the future of our Australian democracy or is opting out an option for those whom the democracy does not serve. Are young people not on the electoral roll making their voices heard in other ways or is having a vote the only way to participate in democracy, what other options are open to all of us now and into the future? Will democracy survive into the next century and if so how? The panel were all entrepreneurs, social investors and deeply committed to community engagement and will bring their unique take on the Future of Democracy to this Salon.
These questions were explored from the front line by this interesting and inspiring panel:
Chris Were – Founder Rappsio, Co founder Community Data Solutions. Chris has pioneered on line debating tools and developed a range of platforms for ideas and discourse to occur to help shape public opinion. Adelaide-based entrepreneur in late 2009 left his job at a financial trading company and founded Mozzler, which he had been running as a side project to find the best way to search Twitter and find the best links posted to the popular social networking platform. He will share some of his latest thinking about technologically enhanced democracy in this conversation.
Skye Riggs – CEO and co-founder Y Vote Skye's social enterprise start up Y Vote has brought together a range of democracy enthusiasts to help get young people on the roll and voting. She doesn't care who you vote for, but cares that participation is essential to decision-making and no one should be exempt from having their say.  One of the most outstanding young people in Australia, Skye's returning to her home town to be a part of this panel.
Bruce Hammond – Managing Director, Envirologix. Bruce is a Western Arrernte / Tanganekald man with ties to Country in the lower South East region of South Australia and Central Australia. He learnt about democracy from his family in particular his mum Ruby Hammond who was SA's first Aboriginal person to run for Parliament and after whom the State seat of Hammond is named. Aboriginal people weren't given the vote until 1967 and aren't recognised in the Australian Constitution which will influence what Bruce will have to say about his experience of democracy.

---
Tilde Weiss created a unique poem to wrap up the event. Special thanks to Dan Ryan who took the footage.  Hear it again, or for the first time for those who were unable to join us by clicking here.
4 February 2016: The Future of Capital

From Karl Marx's critique of Capital in the Political Economy to Robert Putnam's Bowling Alone, all forms of capital in our social, political and financial systems is central to decision-making. This salon will explore how we talk about capital, what that means for our future and in turn how this discourse shapes the future we are creating.
MDC have an exciting panel up for the challenge to have this conversation from a range of perspectives.
Dr Pam Ryan OAM is an organisational psychologist, social entrepreneur, impact investor and author. Originally from the Silver City of Broken Hill, Pam spends her time equally between Austin, Texas and Adelaide. Pam has founded the Tingari Silverton Foundation and also founded Psychology Beyond Borders and Issues Deliberation Australia/ America, (that hosted the first deliberative polls in Australia on Reconciliation, the Republic and Muslims and Non-Muslims in Australia). A sports fanatic, single engine plane pilot and intrepid traveller she will tap into a wide range of experiences for this conversation.
Matt Anderson is an NGO executive, organisational development leader, network chair of various cross sector collaborative efforts. He has worked at both the grassroots level as well as in a national and international capacity including with one of the world's largest civil society organisations, World Vision. He presented at TEDx Adelaide 2015 and is co-founder of the Social Capital Initiative being explored for re-purposing the Royal Adelaide Hospital site.
Jane Yuile has more than 35 years' experience as a finance executive and is currently ANZ State Chairman, South Australia; Chairman of Return to Work SA (formerly WorkCover SA); and a director of BuiltEnvirons and the Art Gallery of South Australia. Jane is also Chairman of the Advisory Board of the Australian Centre for Asian Studies (University of SA). Originally from Montreal, Adelaide has been her home for more than two decades and will bring her governance, business and finance experience to this conversation.
Moira Deslandes will facilitate the discussion. She has worked in direct services as a social worker supporting families at risk, through to being a Chief of Staff for a government minister – from the kitchen table to the cabinet table. Moira works locally, nationally and internationally facilitating the kind of futures individuals, leadership teams, communities and organisations are seeking. She is a non-executive director of Scope Global, associate of Together SA and adviser to the ten20 Foundation. Moira will ask challenging questions, inviting the panel to dig deep, find synergies and build a conversation you can keep having once the salon is over.
Save
Save
Save
Save
Save
Save